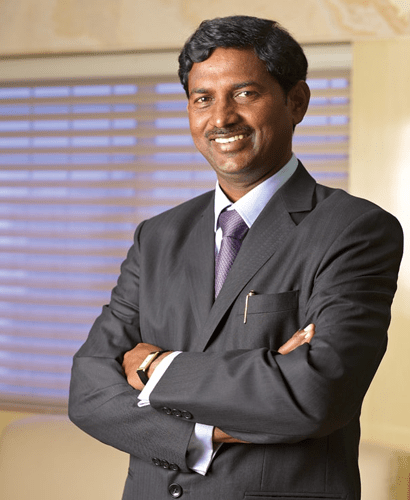 I believe every child is special, born to do something that can have the world sit up and take notice. But, what can make the difference is that, those special traits and talents need to be spotted early in life, be given a shape, be guided into the right direction. Ithaka is that journey, which I would like every child to make, and get hold of the canvas that allows them to create one's future on. Having been in the realm of education for over 20 years, I have constantly been witness to change.
And Ithaka International School is a result of the need to give this generation a tomorrow for themselves they can count on.
Built on ideals the nation is built on.
'Gurudev' Rabindranath Tagore inspired millions through his words and deeds. But only a few have idolized him and have drawn their life's lessons as ardently and worked as diligently towards that dream like Mr. M. Subramanyam (Mani).